University of North Texas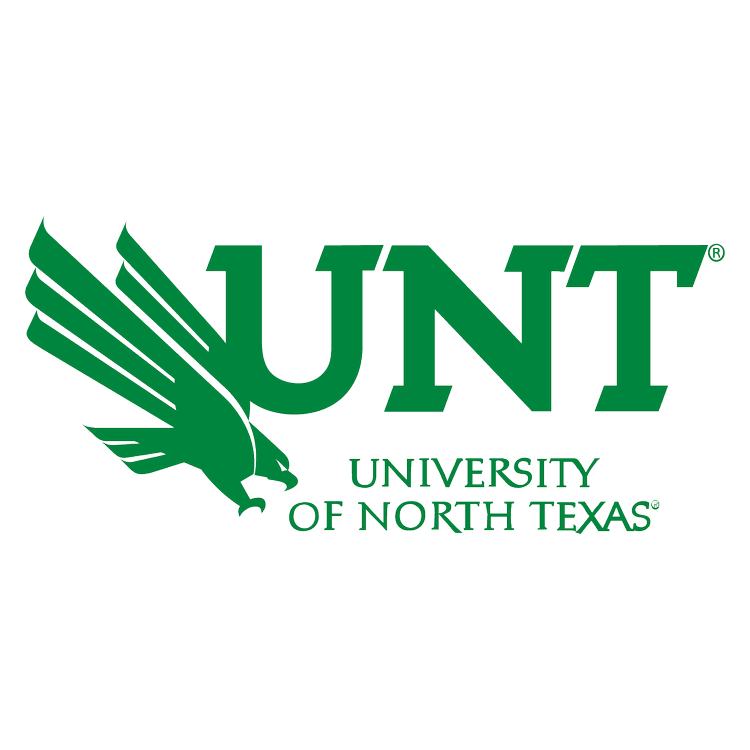 Overview:
As one of the nation's largest universities, UNT offers 106 bachelor's, 88 master's and 36 doctoral degree programs. By providing access, welcoming diversity and strengthening its collaborations with its many educational, business and community partners, as well as building new partnerships across the globe, UNT's faculty and staff work each day to prepare students for the challenges they will meet in our changing world.
A metropolitan area offers a wealth of job opportunities, plus entertainment, culture, shopping and professional sports. A college town offers a peaceful haven for study and research. UNT has the advantages of both. The university is located in Denton, a town of about 136,000 people only 36 miles north of Dallas-Fort Worth, the country's fourth-largest metropolitan area. Every day, UNT reaches out to the community to create partnerships and offer helpful services, making us the university for North Texas. UNT enriches, inspires and helps the communities of the region in many ways.
Research:
UNT is a leading research university that is nationally and internationally recognized for its scholarship in all fields. UNT is committed to the creation and advancement of innovative research, art and scholarship. Faculty and students engage in innovative research and creative activities that consistently break new ground. The exciting scholarship at UNT is broad-based and far-reaching, incorporating research in the humanities, social sciences and the arts, as well as the sciences, technology, engineering, and mathematics. 
The Institutes of Research Excellence bring together a critical mass of knowledge and faculty collaborating on projects designed to create a stronger platform for interdisciplinary research and partnerships with industry to create solutions and further contribute to the North Texas region's economic growth. These include the Advanced Environmental Research Institute (AERI), the Advanced Materials and Manufacturing Processes Institute (AMMPI), the BioDiscovery Institute (BDI), and the Jim McNatt Institute for Logistics Research (JMI). 
Research Commercial Agreements (RCA):
One of the primary responsibilities of the Division of Research and Innovation is to develop and implement strategies and services in collaboration with the Office of the Provost and other vice presidential areas to transform and expand UNT's research enterprise.
Research Commercial Agreements (RCA) operate under the Vice President of Research and Innovation (VPRI). RCA provides numerous services to the UNT community centered around strengthening the overall research agenda of UNT. This is mainly done through the commercialization of UNT intellectual property and sponsored research collaborations.